Travel Agents / Client Representatives
What we learned from one client will better serve another.
The travel agents (client reps) at Tang Dynasty Travel are your professional travel consultants and insightful information source in China. They will assist you in providing the most satisfactory services to your customers.
All of our agents have years' experience in helping, as well as learning from, our industrial clients. Our on-going training program is to make sure their knowledge about the tourism market is up to date and their expertise outperforms the industrial standard in China.
Organizational Chart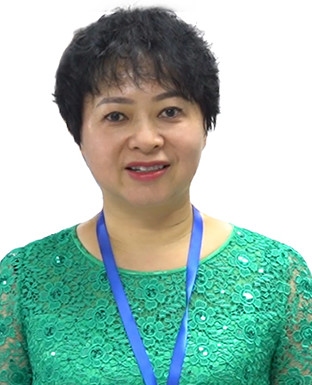 Candy Yu
Vice President & Sales Director
I have been in tourism since 1992 and I love this profession now more than ever. China is developing fast, including its tourism. I take great joy to have been able to make friends with our partners from home and abroad, and I am happy to have introduced my great country and brought the experience of a lifetime to those who have traveled with us. Now, I am leading a strong sales team, many of which have been in tourism for over 5 years. I am proud that all my team members love this profession as I do and will serve you and your clients with their knowledge and dedicated enthusiasm.
Kevin Yang

Senior Sales Manager

Agnes Wu

Sales Manager

Steven Zhang

Sales Supervisor
Mark Ma

Travel Consultant

Rosie Ye

Travel Consultant

Terry Zhang

Travel Consultant

Kristy He

Travel Consultant

Vicky He

Travel Consultant

Wade Wei

Travel Consultant
Ivy Luo

Operation

Sue Huang

Operation

Carrina Xiao

Operation

Annie Zhou

Operation
Kevin Yang
I graduated from university and started my career as a receptionist at a 5-star hotel in 2000. I always felt excited to service people from all over the world. In 2005, I took the job as an English-speaking tour guide, I always felt proud to show people around my beautiful hometown. Since I became a travel consultant in Tang Dynasty Travel, more than ever, I'm eager to show you and your clients more about my motherland-China.
Agnes Wu
I am a native of Sichuan Province which is the hometown of China's Giant Pandas. When I was in the High School, I dreamed to be a tour guide so that I would have the chance to travel to different places and try the different foods in each place, so I spent 4 years in university majoring tourism management. Working at Tang Dynasty Travel has helped me fulfill my dream. I love the beautiful scenic spots and the delicious Chinese foods of China, so I hope more and more overseas visitors would come to experience the 'Real' China. I will endeavor to offer a professional and personalized service for you and your clients.
Steven Zhang
Hi,I am Steven, was born and grew up in Yangshuo, where is one of the most famous towns for its amazing karst landscape in Guilin, China. I do love traveling during my studenthood, besides of the popular cities as Beijing, Xi'an and Shanghai, I also have been to Tibet, Yunnan, Guizhou and so on remote and growing destinations around China. I have been walked into this industry more than 5 years since I joined in Tang Dynasty Travel in early 2012, and focus on customizing the private tours for the guests all over the world who would like to come to China and Indochina. Besides of normal sightseeing tours, I am also good at planning trekking, cycling, student tours and so on. I love this job, love traveling and love my guest's smiling on the pictures they sent to me during their trip with us.
I enjoy sharing my travel experience and ideas to the guests. Hope you will join us too, you are not alone with us, with Tang Dynasty Travel.
Mark Ma
Hi, I am Mark. My Chinese name is Ma Li, which literally translates horsepower in English. However, my real power is not from muscles. Working as a travel consultant since 2003, my training and experience in the field gives me the power of connecting the people of the world through communication. Fulfilling my clients' needs and wants discovering China is my great pleasure.
Rosie Ye
I am luckily born in a beautiful city Guilin, where is famous for its landscape. Here is a poem about this city: The river is like a green silk belt and the mountains are emerald hairpins. I am proud of my hometown and am keen on nature sightseeing. My love for travel inspired me to choose a tourism in university as major course and make a career in the tourism and hospitality industry. China has a wide territory and I go to travel in China every year. Besides the sightseeing, the local food at different places is also big attractive to me. Now I am a specialist for tailor-made the trip there and like to share homeland' s history, culture, and nature with more clients.
Terry Zhang
Hola! My name is Terry, a travel consultant from European Sales team of Tang Dynasty Travel. Before that, I was a local tour guide in Guilin, the most beautiful city in China.
Being a local guide, I had learned how to show the best part of my hometown and offer the best service to my clients. But being a travel consultant of China, I would get an opportunity to contact more people from all over the world, show the beauty of whole China but at the same time, I clearly know that I have to learn more, challenge more to be professional. But this is my favorite. The motto of my life is: Never too old to learn.
My dear friend, welcome to China, welcome to my beautiful hometown!
Kristy He
Growing up in Guilin--the most scenic city in China. I was fortunate to be able to travel with my family at least once a year during my childhood--sparking my passion for travel. I love learning about different countries and cultures, I believe that new places have the power to open my eyes and mind. My love for travel inspired me to choose a career in the tourism. It is my honor to be a travel consultant in Tang Dynasty Travel. It is a team full of passion, ideas, and experience. Every member is seeking self-improvement and really enjoy a sense of team spirit. My favorite part of the job is the challenge of seeking out new and exotic experiences for clients and using my own experience and adventures so my clients can fulfill their travel dreams.
Vicky He
Travel can widen one's knowledge. The far you go, the more you will learn Such as different cultures, kinds of people and even the foods. I love to travel for foods and I used to do this before. I'm sure I will continue to do this for the rest of my life. There is such a lot of world to see. Tang Dynasty Travel is always with you.
You could contact me, I'm Vicky, your travel consultant with Tang Dynasty Travel. The fantastic trips are waiting for you!
Wade Wei
Born in Guilin, from a student to a travel consultant-----do what I like to do. Fortunately, it is so good to be one of the screw in Tang Dynasty Travel. It is a family full of warmth, which makes me keep gentle state of mind. Teaching me to be kind to everyone, I will try my best to take care of all the clients in the near future.
Life is too short, always keep it real, treasure every second carpe diem.
Agent On-going Training
Tang Dynasty Travel's on-going staff training program includes internal training and external training (3rd parties). We will be updating some of these training events in our company blog (available soon), so that you can see what make our staff the best in the industry.
Inspection Tours
Tang Dynasty Travel sends its staff to site inspections on a regular basis for multiple purposes. It is not just a means of quality management, but also an inseparable part of marketing research, tour development, and staff training. We will be updating some of these events in our company blog (available soon).
What We Do after Work
We are not only a team of working professionals but also a group of energetic and fun travel folks. We are loving to share all the good times with you. Just follow us to our blog (available soon).